"Foundations" Exhibit
Foundations is a permanent 6,400 sq. ft. gallery that introduces the science of palaeontology, explains Alberta's fossil-rich significance, and elucidates complex scientific concepts like the Big Bang and evolution. It opened at the Royal Tyrrell Museum of Palaeontology in May 2016.
MY RESPONSIBILITIES
My main role on this team was environmental graphic designer, though I also filled many other roles as needed. I was responsible for:
designing text panels, signage, info graphics
developing the exhibit's visual identity, colour scheme, logo
designing some display cases and producing shop drawings for fabrication
strategizing content with the project team and ensuring designs were in service of the story and learning objectives
assisting with creation of children's interactives
assisting with installation of materials
liaising with out-of-house printers to realize panels
creating visual assets for digital interactives
See the exhibit graphics in more detail here.
COMPLETED GALLERY
The exhibit logo, fabricated out of aluminum, was mounted on the wall to introduce visitors to the new gallery. Text and graphics set the context for what they are about to see and why the Museum is an active and relevant institution.
I advocated the use of info graphics in this exhibit and incorporated as many as possible throughout the space. These panels illustrate concepts related to the Big Bang, our solar system, volcanoes, and tectonic plates.
Wood panelling, corrugated metal, and colour-coded display cases create a recognizable visual identity for this exhibit within the Museum. We also collaborated with In A Nutshell to create animated videos, explaining some of the more complicated scientific concepts.
ADDITIONAL GALLERY PHOTOS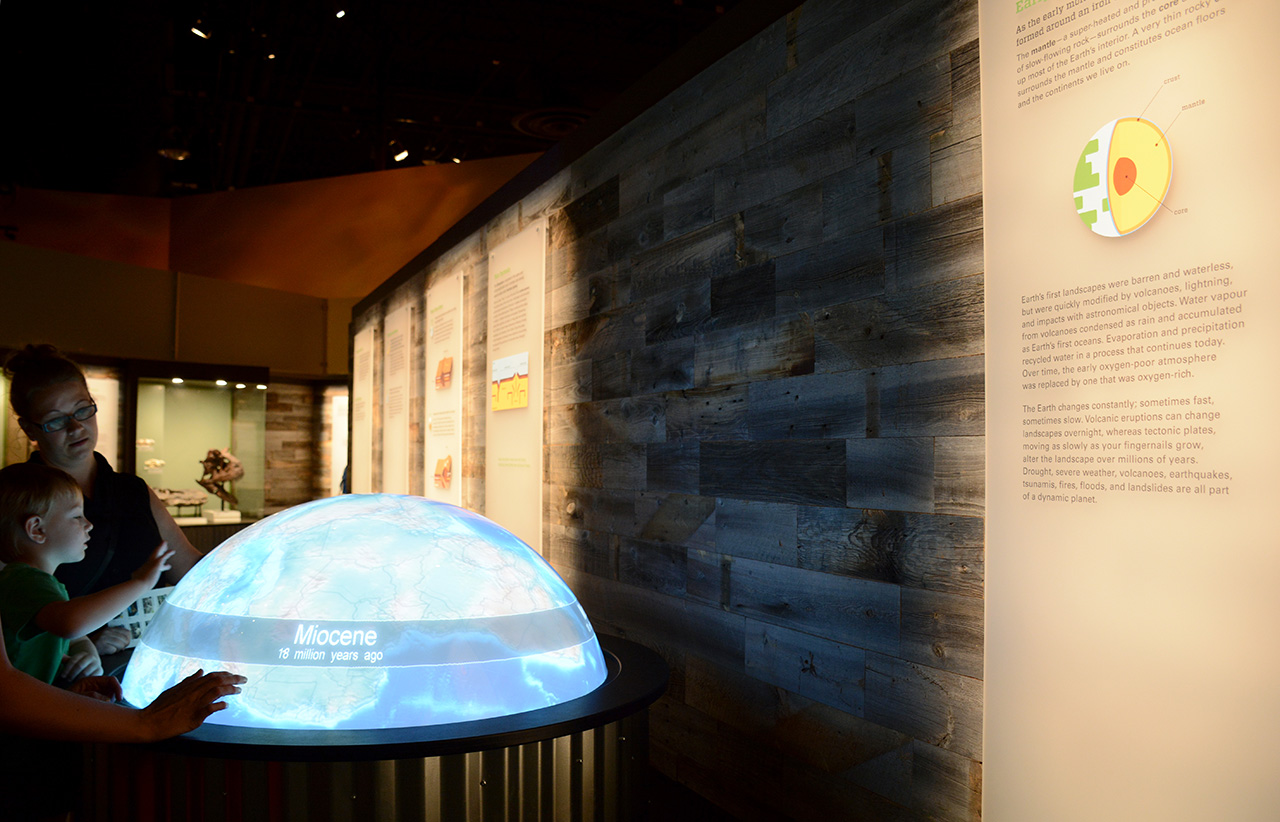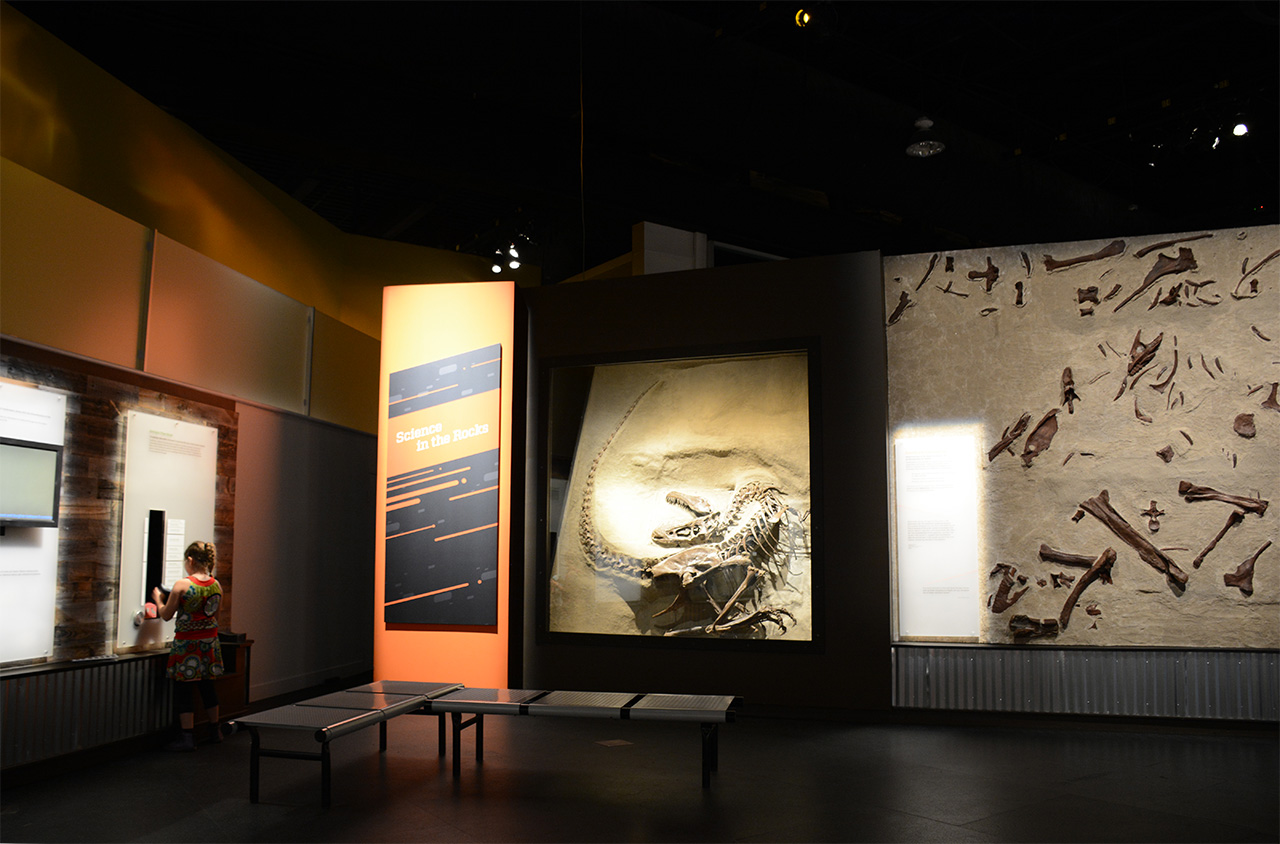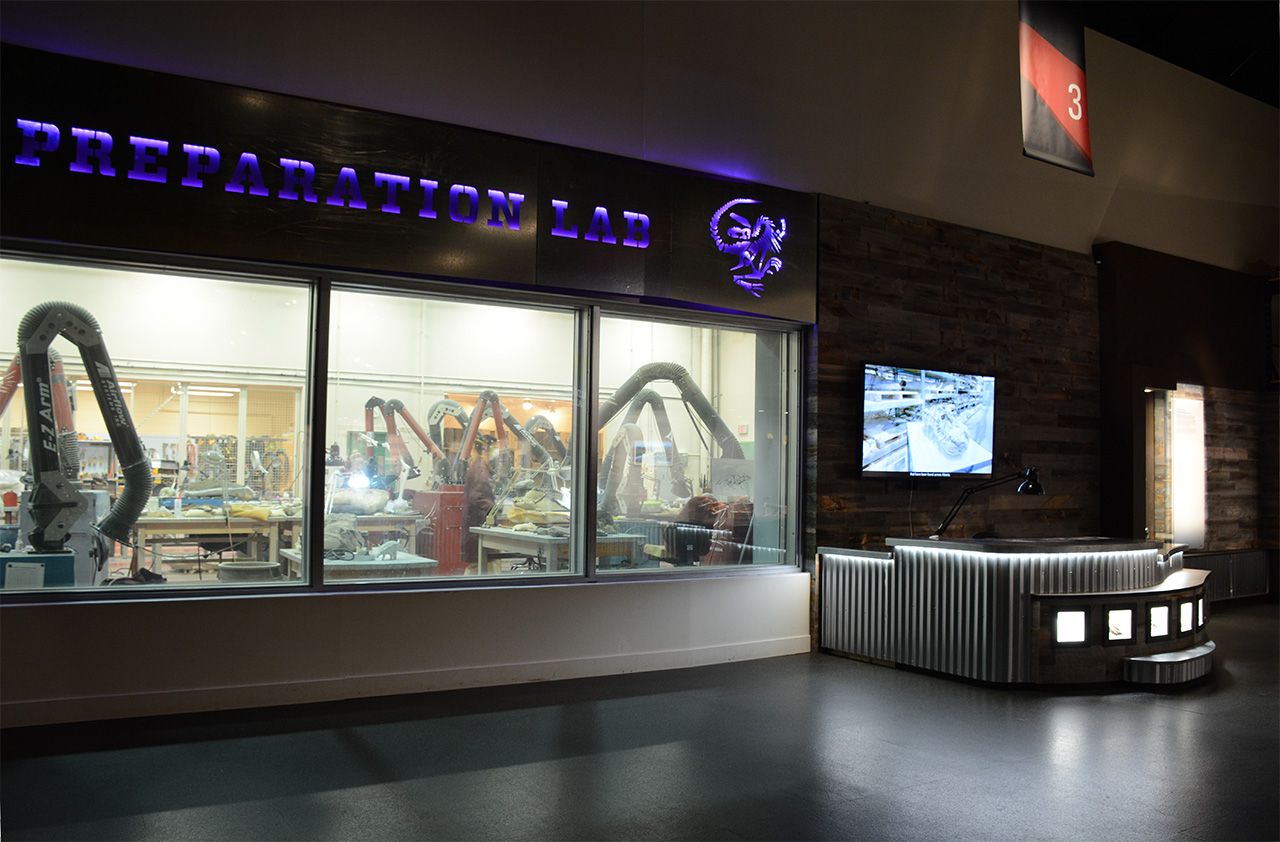 SKETCHES + BRAINSTORMING
My design process relies on sketching, concept mapping, and visualizing 2D and 3D elements in tandem.